Sequence Your Samples
On-The-Go
DNBSEQ-E25 Portable Sequencer
Conduct your sequencing projects anywhere.
From Sample-to-Report in One System
The DNBSEQ-E25 sequencer is a compact, standalone system that can be used inside or outside the lab – anywhere. The E25 seamlessly incorporates a microfluidic chip, an integrated CMOS detection module, self-luminous dye, and a proprietary computing module, creating a lightweight and cost-effective instrument that is not restricted by location.
icon-plug-and-play
Plug-and-Play
This integrated sequencer is ideal for remote sites, providing ease-of-use and convenience.
icon-efficient
Efficient
Quick and easy setup means you can start your run in just 10 minutes.
icon-accessible
Hassle-free
No washing between runs streamlines your sequencing.
Sample-to-report in one system
Read how your peers are using DNBSEQ-E25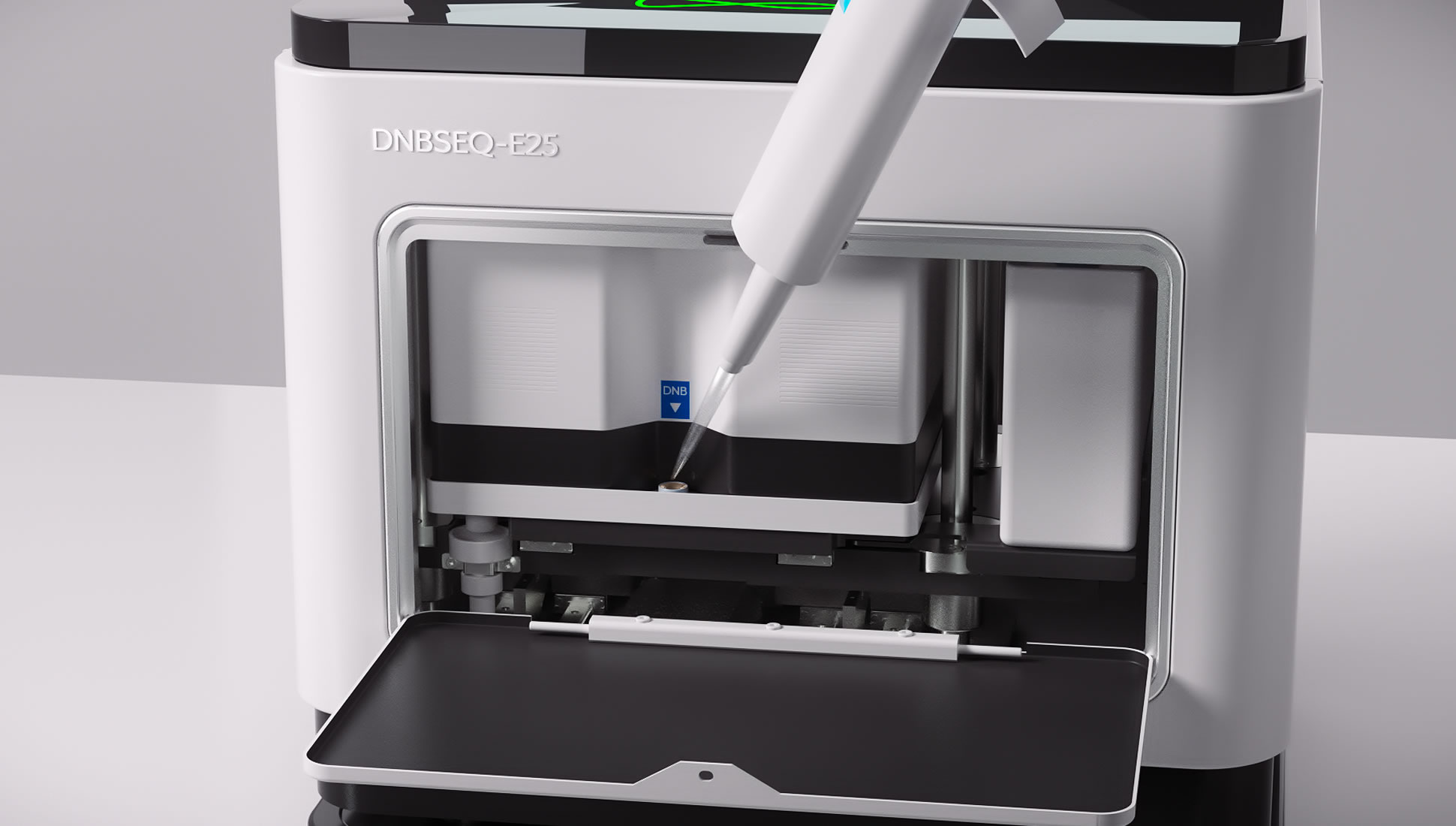 E25-inside-1col-1940x1100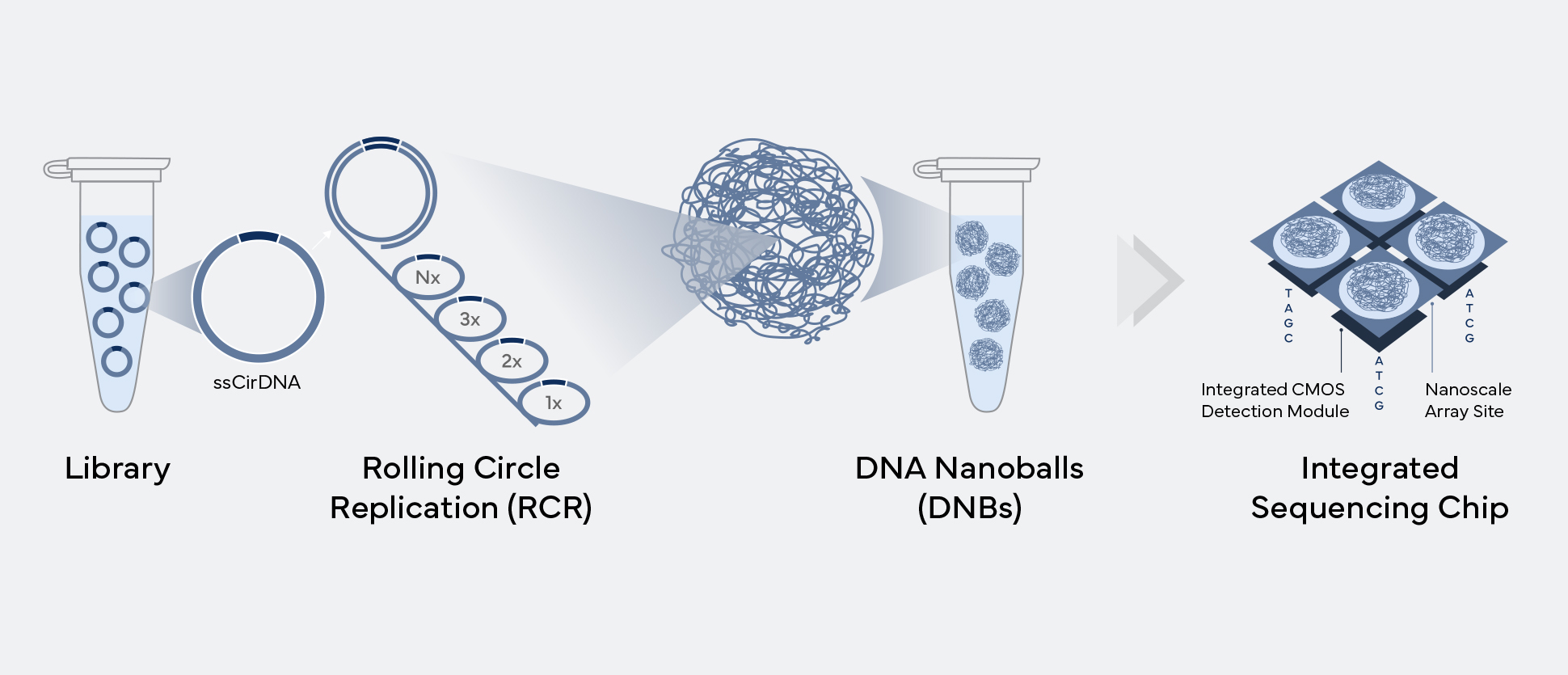 E25-integrated-flowcell-2col-1940x835
Plug-and-Play
The integrated microfluidic sequencing chip with the CMOS detection module underneath each spot reduces the sensibility of environmental requirements, the cost, and the weight of the sequencer, making it truly plug and play.
Performance Parameters
Reads
Read Length
Data Output
Run Time*
Q30
25M
SE100
2.5 Gb
5 hr
>90%
PE150
7.5 Gb
20 hr
>80%
* The run time includes DNB loading and FASTQ generation time. Barcode sequencing time is excluded.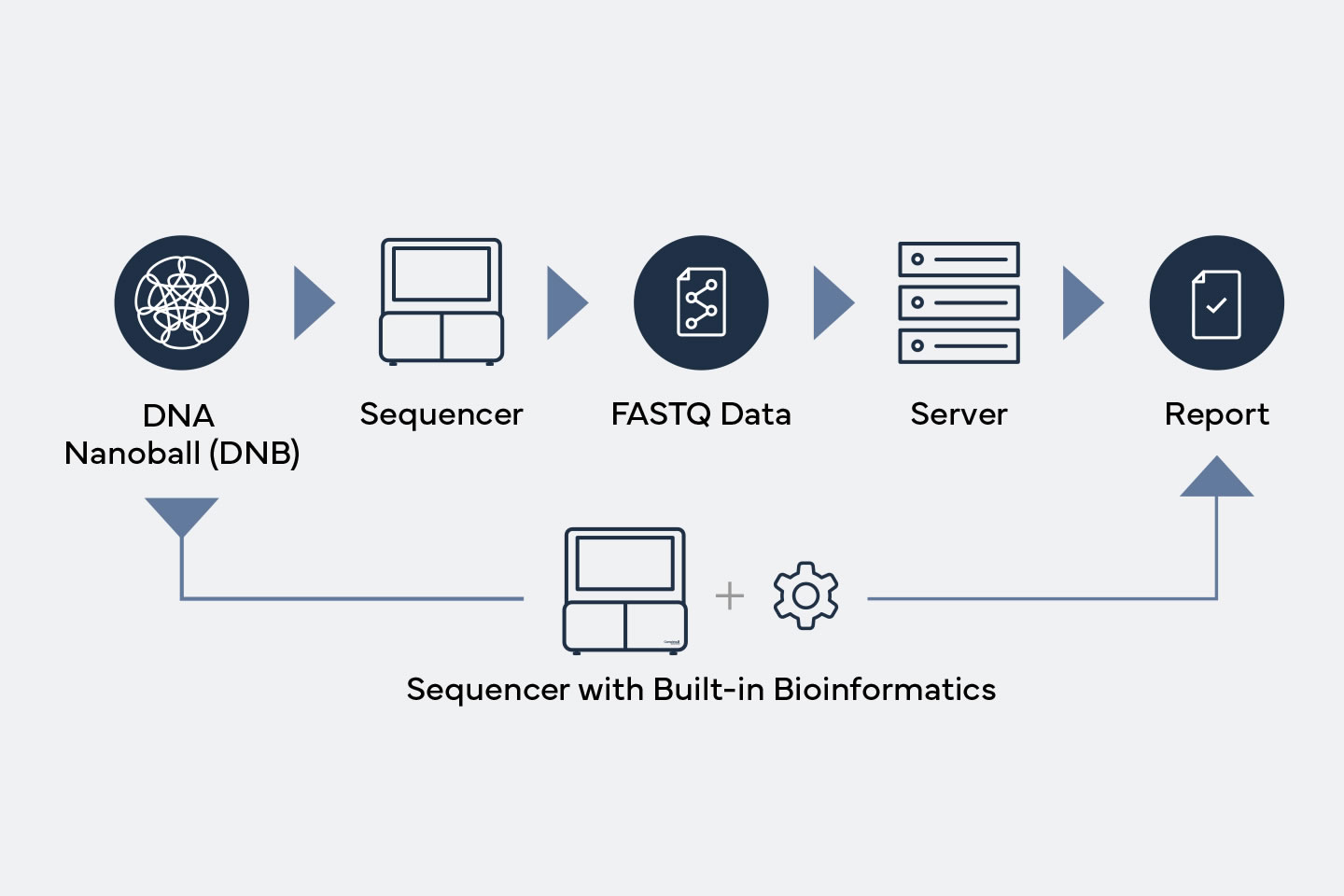 E25-data-analysis-2col-1440x960
Data Analysis Has Never Been Easier
DNBSEQ-E25 also comes with an advanced model, DNBSEQ-E25A, which includes an enhanced computing module that can run data analysis for whole-genome sequencing and other applications.
All our sequencing platforms can work as standalone systems, from sample to result, without a network connection. As a result, there is no data breach risk, and you can be assured your data is secure.
A Complete Solution for
Every Step of Your Workflow
DNBSEQ-E25 Brochure
"*" indicates required fields