Consolidate Bench Space With Ultra-Throughput Quad Head Magnetic Bead Extraction Platform.
Ultra-Throughput Automated Magnetic Bead Extractor (SP-NE384)
Built around magnetic rod extraction technology to eliminate pipetting, the NE384 has four 96 magnetic pin tools in a single arm to run extractions from virtually any magnetic bead purification kit. Optimize and consolidate your workflow, replacing four extraction units with a single ultra-throughput platform.
Features and Benefits
The advanced quad head magnetic pin tool arm optimizes any magnetic bead kit and consolidates bench space with a single platform. Run a single, 96- or 24-well plate or batch two, three or four plates to run simultaneously.
By loading pre-filled wash and elution buffer plates on the deck, labs can mix different extraction chemistry kits in the same run. Combined with customizable coated magnetic beads and nucleic acid extraction kits, the NE384 can perform multiple applications –from DNA/RNA isolation to high-volume liquid biopsies – in record time.
icon-efficient
Efficient
Save lab bench space with quad magnetic heads on a single platform. 96- or 24-pin arrays support simultaneous plate processing.

icon-flexible
Flexible
Together with nucleic acid extraction kit, the SP-NE384 can simultaneously extract and purify nucleic acids from 96,192, 288, or 384 samples.
icon-safe
Safe
Integrated HEPA filtration system and UV lamps ensure pure nucleic acid extraction, sample integrity, and a clean working environment.
NE384-instrument-callouts-1col-1940x1100
Quad (4x96) Magnetic Pin Tool Arm
Four magnetic pin heads work simultaneously to process almost any mag bead separation / purification process
Quad Heads can be configured with 96 or 24 pins to process different numbers of samples
UV Disinfecion Lamps
Integrated ultraviolet disinfection before and after protocols
Effectively reduces contamination and aerosols
HEPA System
Platform integrated HEPA filtration with 99.99% at 3μm
Temperature Control Module
From +5°C above ambient temperature to 115°C
SP-NE384
Consolidate bench space and move to an ultra-throughput quad head magnetic bead extraction platform. Work with MGI magnetic bead extraction kits or any other industry standard magnetic bead kit.
Workflow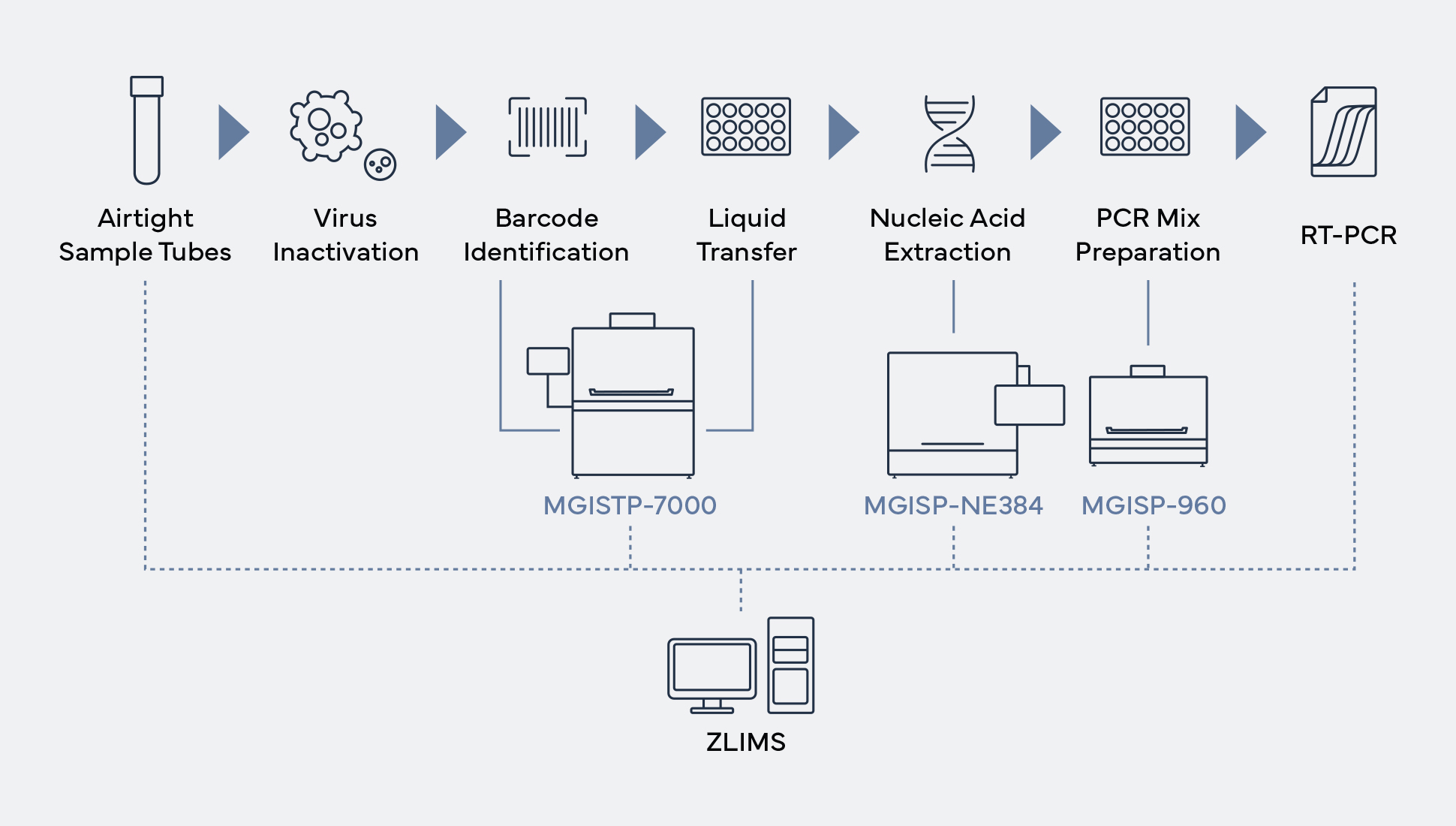 NE384-workflow-1col-1940x1100
A Complete Solution for
Every Step of Your Workflow