Retain Maximum DNA Integrity
FFPE DNA Extraction Prepacked Kit (SP-NE32)
Our automated nucleic acid extractor applies magnetic rod technology to extract and purify nucleic acids from 16 or 32 samples in 10 minutes.
Features and Benefits
The SP-NE32 is a simple to use, automated nucleic acid extractor that uses magnetic rod technology to purify DNA, RNA and proteins, eliminating manual pipetting. SP-NE32 can use virtually any industry standard magnetic bead kit to extract and purify from 16 or 32 samples in about 10 minutes.
icon-flexible
Flexible
Small benchtop instrument works with most industry standard magnetic purification kits to process nucleic acids or proteins.
icon-fast
Easy to Use
With simple, preprogrammed steps and an integrated touchscreen, labs can use these magnetic bead purification and extraction kits right out of the box.
icon-cost-effective
Cost-Effective
Excellent fit for labs with low- to medium-throughput extraction needs.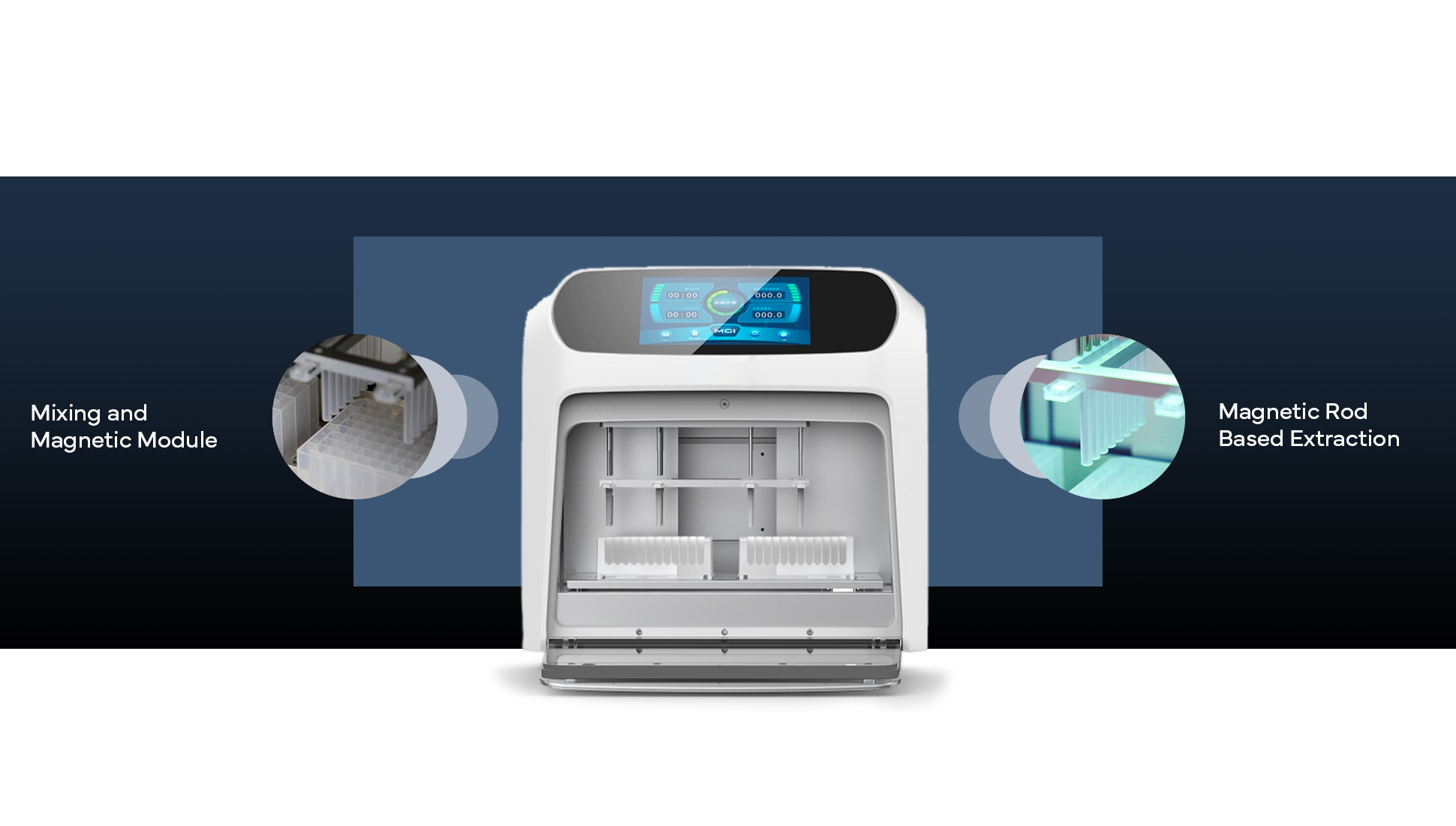 NE32-instrument-callouts-1col-1940x1100
Mixing and Magnetic Module
Multiple protocols and reagents available for simplified nucleic acid extraction
Extract and purify nucleic acid from 16 or 32 samples
Magnetic Rod based extraction
Rods have strong magnetic absorption and are covered with single use labware
Workflow

NE32-workflow-1col-1940x500
A Complete Solution for
Every Step of Your Workflow