Complete Genomics Garners the Prestigious 2023 R&D 100 Awards for Cutting-Edge Innovation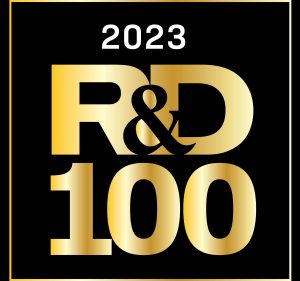 SAN JOSE, Calif., Aug. 23, 2023 — Complete Genomics, Inc., a pioneering genomic sequencing company, today proudly received the honor of the R&D 100 Awards from R&D World Magazine, often referred to as the "Oscars of Innovation".
Widely recognized in industry, government, and academia as a mark of excellence for the most innovative ideas of the year, the R&D 100 Awards are the only industry-wide competition rewarding the practical applications of science ever since its inaugural debut in 1963. With esteemed judging panel, the awards are based on each achievement's technical significance, uniqueness, and usefulness compared to competing projects and technologies. This distinguished accolade stands as a testament to Complete Genomics innovative sequencing technologies and enduring impact on the industry.
The triumph came in the Analytical/Test category and was bestowed in recognition of ultra-high throughput gene sequencer DNBSEQ-T20×2*("T20"). Aiming at bringing whole genome sequencing into the affordable realm of every lab, Complete Genomics launched T20 in February 2023, which drops whole genome sequencing cost to sub $100 per unit in a historical achievement. With this innovation, Complete Genomics further enhances sequencing capabilities and enables researchers to accelerates scientific breakthroughs by doubling the efficiency of DNA sequencing. This landmark achievement not only catalyzes the expansion of the global genetic industry, but also accelerates progress in understanding the human genome and medical applications, thereby reshaping the industry landscape. With affordable cost of sequencing, many new clinical applications will be open, and the goal of improving human health through genomics research will also being realized. Designed for large population genomics, the T20 enables large national genome sequencing projects, affordable DTC (direct to customer) genomics, or large single-cell and spatial genomic studies.
Founded in 2005 in Silicon Valley, Complete Genomics offers complete end-to-end NGS solutions, including sample extraction, library prep, automation system, sequencing platforms, and bioinformatics. Following its reentrance in the US market in August 2022 after IP wins in US courts, Complete Genomics has generated great interest within the scientific and genomics industry communities.
Dr. Radoje (Rade) Drmanac, Co-Founder and Chief Scientific Officer of Complete Genomics said: "I feel extremely proud and excited in witnessing Complete Genomics' winning this world-class award recognizing our innovative high-throughput DNA sequencing technology. As the pioneer in dropping the whole genome sequencing cost to sub $100 per unit, T20 is making sequencing available to all through our customers operated large sequencing service labs. Using our unmatched core technologies, we will continue developing even more accessible DNA sequencing in the years to come to enabled broad disease prevention and longer healthy lives."
Complete Genomics will formally accept the award at a gala banquet on Nov. 16, 2023 in San Diego.
About Complete Genomics
Complete Genomics is a pioneering life sciences company that provides novel, end to end DNA sequencing solutions. It has been at the forefront of high throughput sequencing technology development since its inception in 2005. Our products have powered over 6,200 publications across a wide array of applications. To learn more, visit www.completegenomics.com.
* For Research Use Only. Not for use in diagnostic procedures.
View original content:https://www.prnewswire.com/news-releases/complete-genomics-garners-the-prestigious-2023-rd-100-awards-for-cutting-edge-innovation-301908154.html